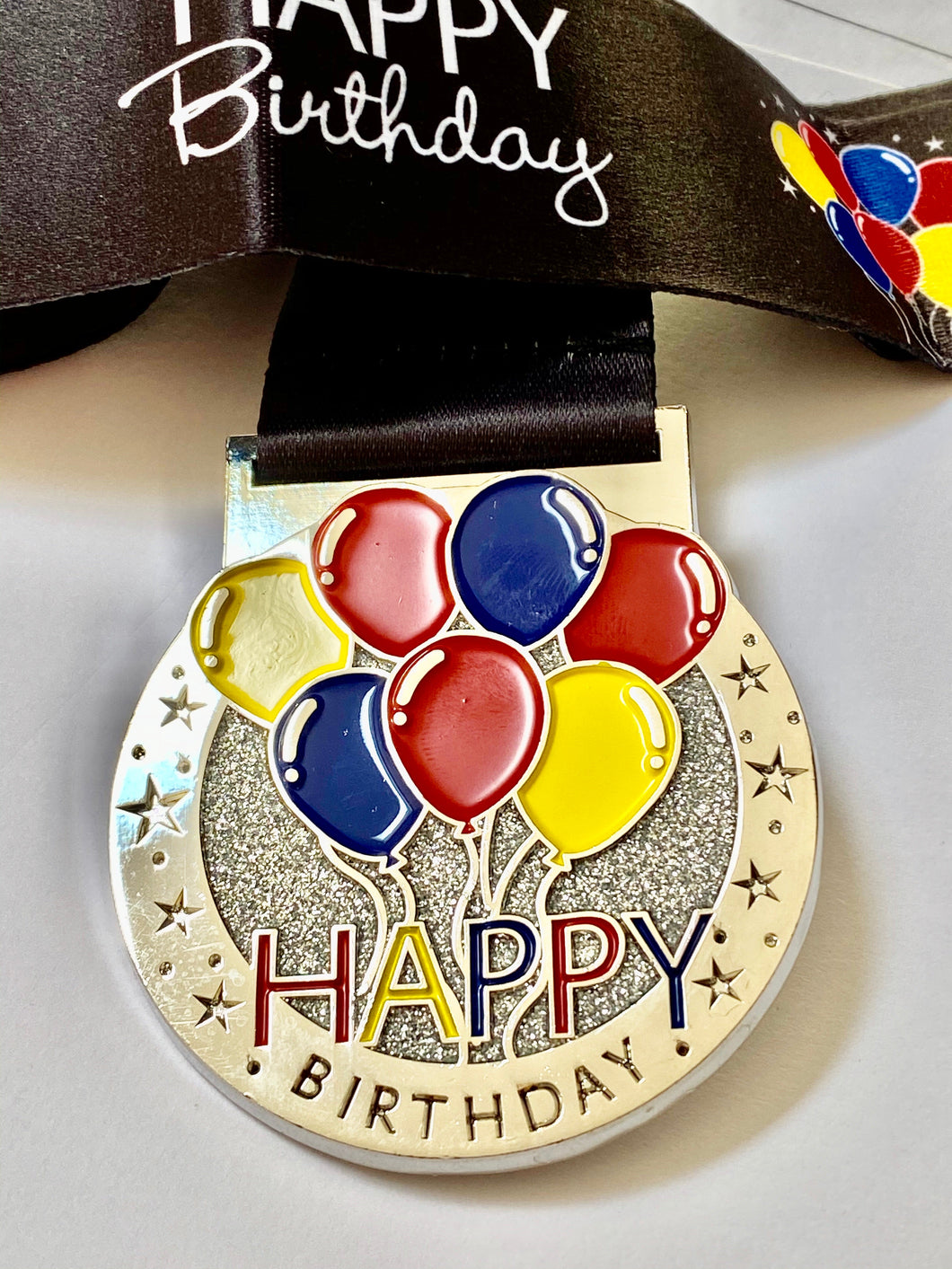 Birthday Celebration Challenge Medal
Regular entry price $17.00 Special Offer
This Virtual Race is slightly different, it is open ended and for everyone who wishes to mark their birthday with a cheeky 5k.  It can be a swim (200 lengths) or a cycle, walk or run.  You just need to cover the 5k distance... to be completed on or around your birthday. You will be able to celebrate with this amazing piece of bling... heavyweight, shiny and a touch of sparkle.
Evidence for this can be a screenshot from the final completion date on your app or a tracking app proving you have achieved a 5k distance.
All you need to do is sign up.
Complete your 5K Challenge.
Send us proof.
Wear your medal with pride.
https://www.virtualracinguk.co.uk/pages/submit-your-results 
It would also make a great birthday gift to give to another runner, cyclist, swimmer or walker - why not join them?
Free UK shipping on all of our virtual race and virtual fitness challenge medals.
Please note:
By entering this race and purchasing your place you agree to Virtual Racing UK's Terms of Service.