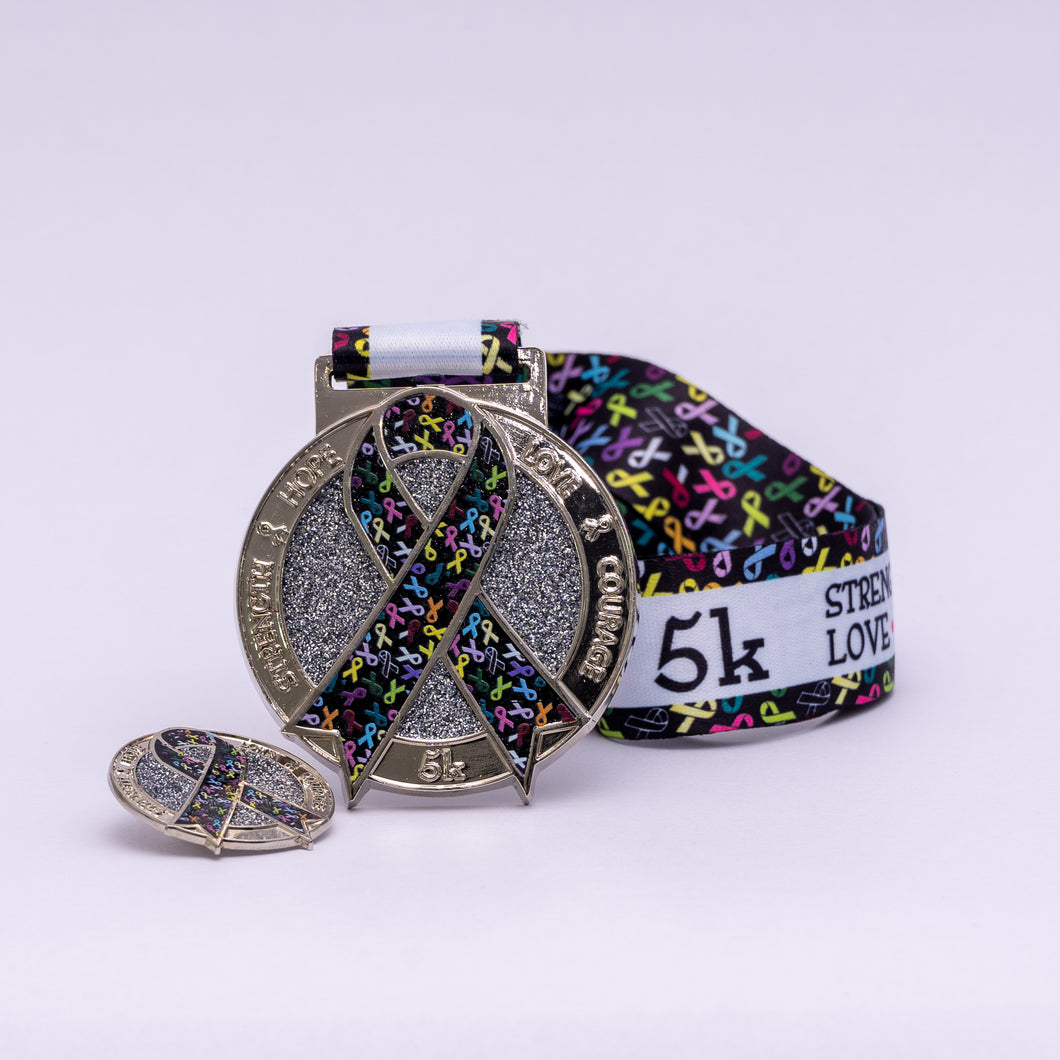 World Cancer Day - Ribbons 5k
Regular entry price $0.00 $19.00 Special Offer
Complete 5k in honour of all of those who fight cancer and those who have lost their lives, as we stand united with this stunning ribbons challenge.  Every medal will be sent with a gorgeous matching pin badge.
This beautiful, sparkly, glitter loaded ribbon medal design is your reward for completing the challenge.  
Simply because we know how amazing the medal is and how much you all love bling we have also included a matching pin badge sent with every medal claimed.
Please note you are paying to enter the Virtual Race. The medal is a reward for completing the challenge and submitting evidence by the deadline date.


Go on, virtually challenge yourself.

All you need to do is sign up to the virtual race.
Complete the distance wIth 6 months of entry and claim.
Send us proof. Wear your medal and PIN with pride.
https://www.virtualracinguk.co.uk/pages/race-completion-submissions

Completion submission deadline is 6 months from sign up.
Medals are sent second class by Royal Mail.

The events nominated Charity - we have donated over £500 from this race to
The Institute of Cancer Research
The Institute of Cancer Research, London, is one of the world's most influential cancer research institutes, with an outstanding record of achievement dating back more than 100 years.  
https://www.icr.ac.uk/about-us 

Free UK shipping on all of our virtual races and virtual fitness challenge medals