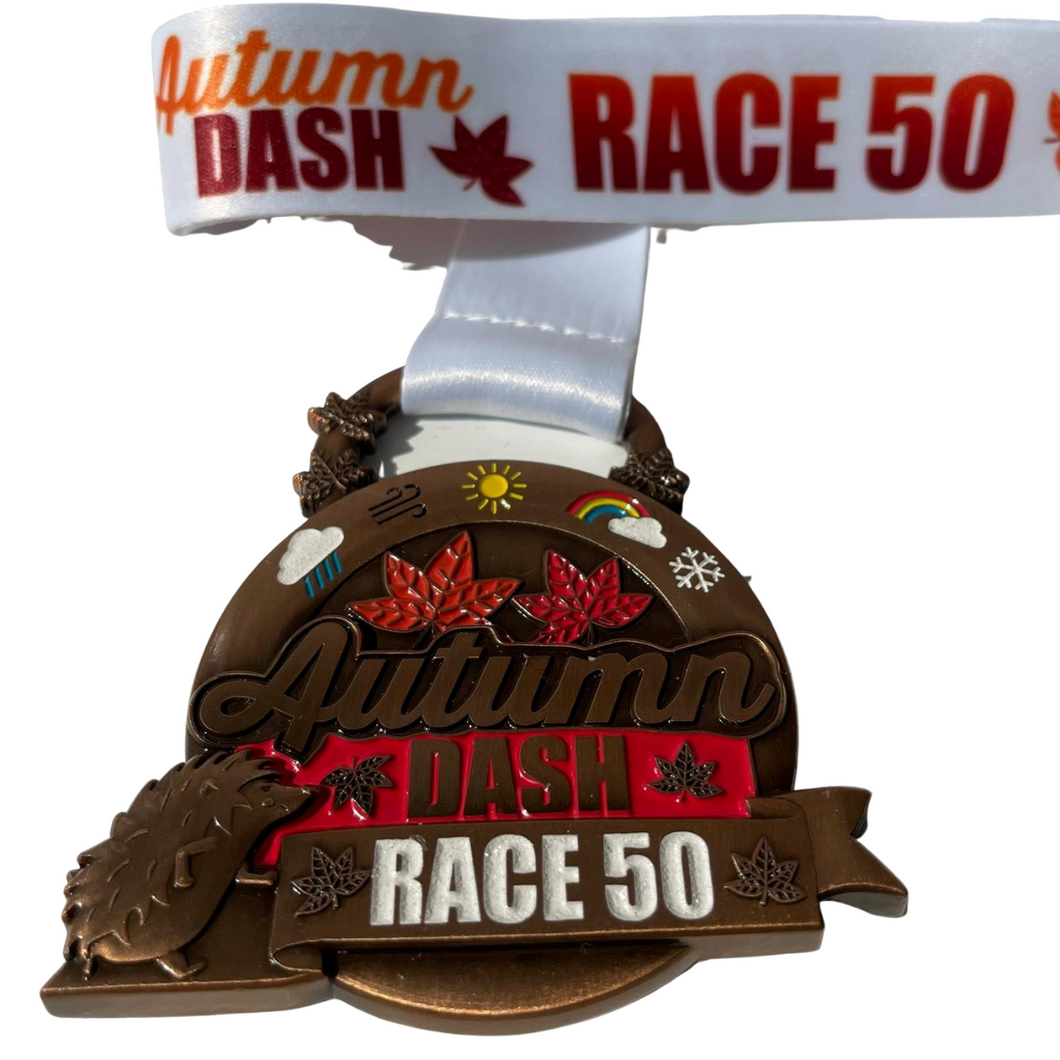 Autumn Dash 2023 - September / Oct / Nov
Regular entry price $0.00 $17.00 Special Offer
As the leaves start to fall, we dash into brand new season, and what better way to enjoy that fresh air, than get outside, and take yourself off for a walk, run, cycle, roller skate or swim, and earn yourself a new seasons medal! 
This is a distance challenge, to complete 50 miles or 50k during September, October or November to claim your medal.
It can be a run, walk, cycle, swim, exercise class or gym session.
You can complete your challenge over several sessions, or in one go...You will love this Autumn Dash medal
All you need to do is sign up to the Virtual Race.
Complete the virtual race.
Send us proof using this link https://www.virtualracinguk.co.uk/pages/submit-your-results 
Wear your medal with pride.
Submission deadline will be 4th December 2023
Free UK shipping on all of our virtual race and virtual fitness challenge medals.
Please note:
Within 24 working hours of race entry you will be sent a welcome email confirming your place.  If you have not received this please check spam filters and if you still are unable to location please contact us using the contact us form so that we can confirm the email details you entered at checkout are correct.  Thank you. 
By entering this race and purchasing your place you agree to Virtual Racing UK's Terms of Service.