3S Activewear - for your workout
achieve your fitness goals & workout in style

Virtual Races
Stay motivated and goal focused.
These races are virtual runs and virtual races designed for runners, cyclists, power walkers or swimmers.
With a variety of distances to choose from including 5K and 10k races, to half marathon challenges, you achieve the goal and we provide the medal.

Entrants can run, walk, cycle or swim these distances.  We even accept a mix of disciplines.
For those inspired by healthy competition we will create completion league tables detailing distances swam, cycled or ran and runners, swimmers and cyclist can filter the list to see how they performed.
Exactly the same way you would for a live run, cycle challenge or swimming event.
view our current Virtual races / Virtual Runner Challenges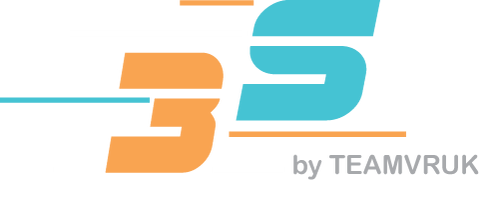 3S Activewear
Designed by runners for runners.  
Comfortable, reliable, stylish and fun.
That is what we had in mind when we designed our squat-proof workout leggings and activewear tees.
3S by Team VRUK is activewear that is an incredible fit, funky and stylish, to see you through your workouts, gym session, races, park runs, or bike rides.
The 3S fitness wear has been designed for performance and comfort, squat proof (and tested by us) with key features that we all need (and miss if they're not there).
Stand out from the crowd in these bright & funky leggings, they work perfectly with our black 3S tee and will ensure you are both stylish and comfortable whilst exercising or relaxing.
View our 3S Activewear Range
Testimonials from members of Team VRUK
Virtual Racing UK is brilliant, it gives you a great focus on your exercise and you are rewarded with a medal afterwards

Kevin
It's very flexible to do if you have children or are working etc, it was a very good motivator and for me I beat my post natal depression and I am the fittest I have ever been!

Kelly
Virtual Racing UK is a great idea for keeping the public active, and a brilliant incentive to keep up the training runs; especially for those who lack motivation. 

Sue
Virtual racing gives me motivation and a great excuse to get out and look after myself! And the bling is also a great reason for taking part! 

Lucy
This has definitely given me the motivation to improve my fitness levels. And not only is it an accomplishment when you see the weight coming off and your looking and feeling better about yourself but to have some fab bling to show of how you did it is fab.

Nicole
Had a great family Black dog challenge with our two Huskies. Fantastic family fun.

Paul
Add customer reviews and testimonials to showcase your store's happy customers.

Liam
Add customer reviews and testimonials to showcase your store's happy customers.

Jen
Add customer reviews and testimonials to showcase your store's happy customers.

Neil